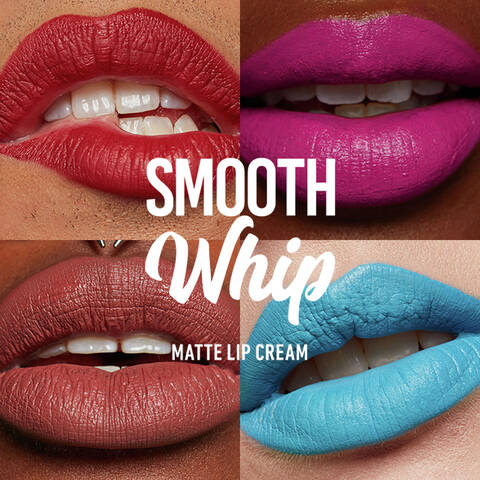 DETAILS
KNALLIG GUT! Jetzt gibt es die Smooth Whip Matte Lip Cream, eine neue Creme, die die Lippen geschmeidig und lebhaft wirken lässt. Sie sorgt für ein geschmeidiges Gefühl und pflegt die Lippen für einen ganztägigen Tragekomfort. Mit 12 leuchtenden, geschmeidigen Farbtönen in einem angenehmen, matten Finish werden deine Lippen geschmeidig gepflegt. Geschmeidige Linien! Geschmeidige Lippen! Geschmeidige Farbe! Geschmeidig und glatt! GESCHMEIDIG UND KNALLIG!
HOW TO
Swipe on lips with a lip hugging applicator and build-up the Smooth Whip Matte Lip Cream as desired.
BENEFITS
Whip it real good with full coverage, vibrant color, comfortable all day wear in 24 lip smacking smooth matte shades.
Full ingredient list